In this Covid-19 pandemic and lockdown, Many Indian Nurses who are working abroad waiting for foreign verification Certificate for different State Nursing Council of India. Many State Nursing Council are closed due to lockdown condition and all council functionality is stopped.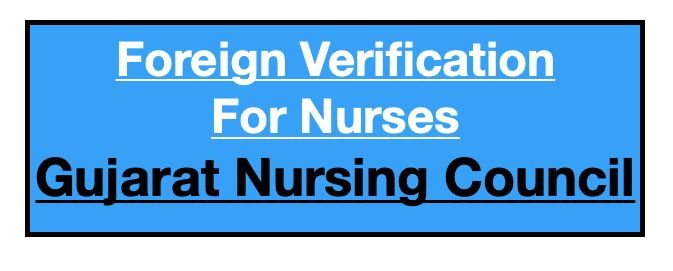 Every country requires a good standing certificate for nurses, without certificate Nurses can not work there. Even this pandemic situation without job nurses has a great financial loss, who can not get a job. in pandemic situations, every country feels a crisis for nurses, but without a good standing certificate, the foreign country also not get nurses.
Gujarat Nursing Council becomes the first Nursing council of India that provides an online process for the good standing certificate to nurses who want to work in Australia, where no required for physical verification. Gujarat nursing council send a good standing certificate to Australia through email, and Australia also valid certificate through email. ( This is for all country , where validate the email verification process for Nurses, who came from India )
Here I share the link of the Gujarat Nursing Council, where you can apply for a good standing certificate for Australia . This is for only Gujarat Nurses who passed from Gujarat and want to work in Australia
http://gncerp.gujaratnursingcouncil.org/foreignApplication/applicationdetails.
If you like this article , please share with all nurses. To read this article in Gujarati . click below link
You also like to read:-